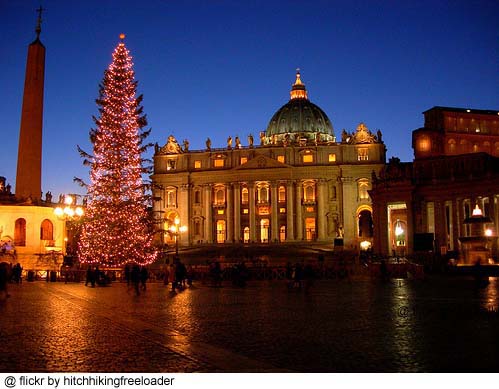 An evening scene at St Peter's Square. Many people come to visit the Christmas Crib, or Precepio, which is unveiled on Christmas Eve and remains until the end of January.


Christmas music from the Pontifical Institute of Sacred Music - Year 2000
Offertorium: Adeste fideles
Versione di Domenico Bartolucci Durata: 3:16 - 3,860 Mb Coro Polifonico del Pontificio Istituto di Musica Sacra; Walter Marzilli, direttore.