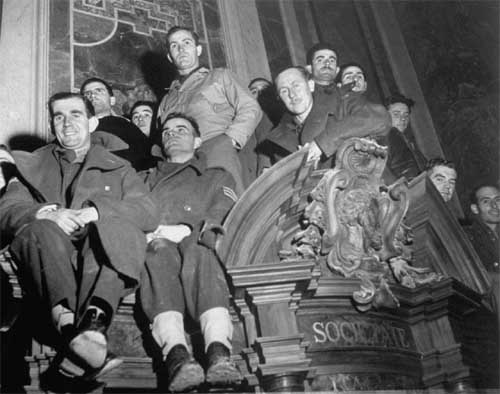 Vatican Midnight Christmas Mass 1944. Worshippers include American soldiers, sitting and standing on top of a confessional booth to view the unprecedented Chistmas midnight mass conducted by Pope Pius XII. LIFE magazine reported that this was the first time since Charlemagne's coronation in 800AD that a Pope has said Midnight Mass.

Christmas Music from the Pontifical Institute of Sacred Music
Sigfrid Karg-Elert (1877-1933): Vom Himmel Hoch
Time: 3:10 - 2.970 Mb
Federico Del Sordo, organ.