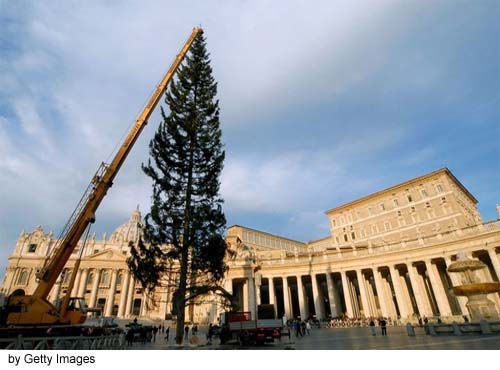 Workers use a crane to erect a 100 foot Christmas tree in St Peter's Square. In 2008 the Vatican announced that the tree would be recycled into wooden toys and children's furniture.


Christmas music from the Pontifical Institute of Sacred Music - Year 2000
Offertorium: Adeste fideles
Versione di Domenico Bartolucci Durata: 3:16 - 3,860 Mb Coro Polifonico del Pontificio Istituto di Musica Sacra; Walter Marzilli, direttore.