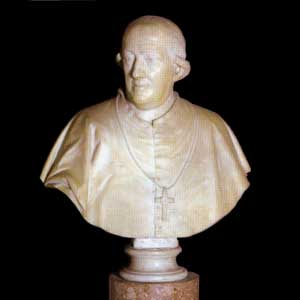 Bust of Cardinal Henry Stuart, Duke of York
Work attributed to Canova. Late eighteenth century.
The Cardinal, the son of James III and grandson of James II the King of England, is depicted while still in his prime. The Cardinal, who died in 1807, was the Cardinal-Bishop of Frascati, a smalll city near Rome.
A few of the many items on display in the Treasury Museum