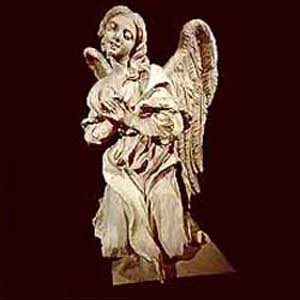 Angel modeled in clay.
Work of Gian Lorenzo Bernini.
This angel is the prototype modeled in clay by Bernini for casting one of the bronze angels found next to the ciborium of the Chapel of the Blessed Sacrament. This is one of Bernini's wonderful works which can be admired in the Vatican Basilica together with the Ciborium, the Altar of the Cathedra and the masterpiece of the baldachino above the Papal Altar under Michelangelo's dome.
A few of the many items on display in the Treasury Museum